26.01.2021
New Game from the Starship Corporation Universe!



Offworld Pilot lets you experience the diverse and increasingly challenging life of one the last space pilots daring to compete against fully automated vessels. After a terrible accident with an AI-controlled transporter you get the chance to fly missions that were previously thought to be impossible for the human mind. Are you up for the challenge?
Check out the first screenshots and gameplay videos here:

http://www.offworldpilot.com





Please use the forum to comment on this update.
06.11.2018
New Project



While I am determined to keep improving Starship Corporation, I also created the prototype for a much smaller game that is expressing a lot of my personal experiences, offering a unique opportunity for players to do so as well: It is a self-authoring interactive novel – very different from my first game, but also similar in some ways. If you are curious what this is all about, take a look at it here:

https://www.selfauthoring.games

Do you like the concept? Please consider contributing to the Kickstarter campaign:






Please use the forum to comment on this update.
10.10.2018
Cruise Ship DLC



The new Cruise Ships DLC adds countless hours of gameplay by allowing players to dabble in space tourism. Become the next intergalactic Richard Branson and expand your business to cater established cruise lines or start your own. Design luxurious vessels for guests looking for the ultimate space vacation, against the backdrop of some of the universe's most beautiful spaceports!

Whether building a small ferry, a super-yacht or a luxury liner – you will need to find the right balance, choosing from 9 different new fuselages.

The range of new rooms included in this new content, is not only necessary to house passengers in different classes aboard your cruise ships, but also to entertain them in many different ways: movie theatres, restaurants, casinos, gyms, pools, bars, restrooms and laundry rooms not only influence the happiness of your guests, but can also produce good profit.

You will also need the help of a new crew type (steward) to maintain the recreational facilities for optimal efficiency in order to keep you customers happy.

Key Features:

• 9 new fuselages, from small ferry to large cruise ships
• 12 new contracts from cruise line companies
• 16 new recreational facilities
• New crew type: Steward
• New Crew Management Mission: Cruise Ship Operation

https://store.steampowered.com/app/926590/Starship_Corporation_Cruise_Ships/

Please use the forum to comment on this update.
03.05.2018
RELEASE!!!



After 5 and half years of development Starship Corporation is finally being released on Steam!
I want to express my gratitude to all those who were kickstarting this project in 2012, and who were helping to improve gameplay with their feedback during early access. I have learned so much during this time, and I am excited to share the final result with the world.
A huge "thank you" also goes out to IndieGogo and Iceberg Ineractive – without them this project would not have been possible.

Please use the forum to comment on this update.
25.08.2016
Starship Corporation Early Access is now also available in German!



Tolle Neuigkeiten für alle unsere deutschen Fans: Das neueste Update beinhaltet deutsche Sprachunterstützung!
Ab sofort kann "Deutsch" in den Sprachoptionen (Options/Language) ausgewählt werden.
Da Starship Corporation sich in Early Access befindet, laden wir alle Spieler dazu ein, am Forum teilzunehmen und Feedback zu hinterlassen - je mehr desto besser! Wir arbeiten stetig daran, die restlichen Features einzubauen, während gleichzeitig Spielspass und Stabilität verbessert werden.
Wir danken allen für die bisherige Unterstützung und hoffen weiterhin auf gute Zusammenarbeit!

Please use the forum to comment on this update.
27.04.2016
Starship Corporation releases into Early Access on April 29th 2016!



We are so excited to finally open up the game with its new content to players all over the world – we are so curious to see what kind of unique ship classes and gameplay strategies the creativity of all the ship designers and crew managers out there will unfold…
Starship Corporation has been thriving from community ideas from the start, and we are looking forward to your feedback to continue that process.

CROWDFUNDING AND PRE-ORDER CUSTOMERS:
You will receive a steam key on the day of release to the email-address you have used for crowdfunding or pre-order. If this contact information is outdated, you can apply to change your information by writing a message to service @ coronadogames.com or using the contact page, providing your name, the old address and your contribution level.

Please use the forum to comment on this update.
8.12.2015
Steam store page is online!



I'm really happy to announce that the Steam Coming Soon page is now live. You can find a lot of information about the game there. You can also join the discussion about the game in the steam forum, so I hope to see you there.

Please use the forum to comment on this update.
24.02.2015
Starship Corporation at GDC



I am very glad to announce that I will be attending the Game Developers Conference in San Francisco in March. Living under a rock and completely focused on creating the game of my dreams, I am very excited to meet other developers who share the same enthusiasm and love for playing and developing games, and I am especially looking forward to finally see all the great guys from Iceberg Games in the real world. It will be awesome to finally show features of Starship Corporation that have been secretly in development and to talk about what the future might bring. If you attend as well or happen to live in the San Francisco area – send me a message and let's meet up!

Please use the forum to comment on this update.
30.04.2014
Starship Corporation signs Publishing Agreement!

I am very pleased to announce the partnership with Iceberg Interactive for the marketing and publishing of Starship Corporation. I believe their experience, especially with great space strategy titles, will be a huge boost to the final quality of the game. Their marketing and localization expertise will encourage many more players to take part in the game experience, creating even more game content and more fun for everyone!
Haarlem, the Netherlands – 30 April 2014 – Publisher Iceberg Interactive, destination publisher for sci-fi themed PC games, is proud to announce the signing of Starship Corporation. In development at German developer Coronado Games, Starship Corporation was Green-lit by the Steam community and is now ramping up for a Steam Early Access launch in autumn 2014.
See the full press release here: http://www.iceberg-games.com/index.php?dispatch=news.list

You have contributed to the crowdfunding campaign or pre-ordered the game? You will get a Steam key as soon as we launch Early Access!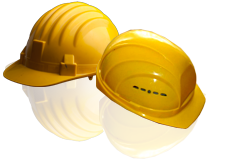 15.04.2014
New Team Members!

I am very happy to annouce that Starship Corporation has 2 new crew members:
Jan-Wilke Himmelmann from Duisburg, Germany will be working on the Online Game, and Martin Stewart from Fredericksburg, Virginia will help with all the rest.
Full speed ahead!
10.01.2014
Starship Corporation is hiring! You are a Game Maker Expert and/or Backend Developer, and crazy about creating games and spaceships? Go here.


04.01.2014
A new Alpha Version is ready to play!


The most important new features are:

A faster and more easy to use Powergrid
the basic (ingame) Ship Design Tutorial
Power and Cooling Connections between decks
new fuselage
new contract missions
new Crew Management missions
Check out the full changelog (with short videos) here: http://www.starshipcorporation.com/game/alpha/
Have fun!
11.12.2013

If you choose to make your pre-order payment using Bitcoin, you will get an additional fuselage!
You don´t have any bitcoin yet? Get started here.
17.10.2013
Starship Corporation has been greenlit on Steam! Thank you very much for voting!!
26.09.2013
Starship Corporation will be published on Desura! Check out the nice Box-Shot and rate the game!
14.07.2013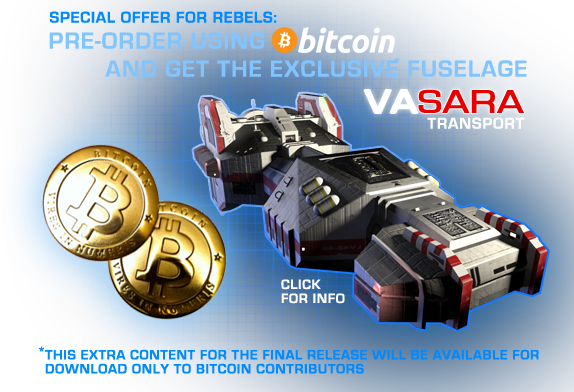 01.06.2013
Version 0.1.6 is online!
Contains improved Power and Cooling Grid, a new Starship Fuselage and the
first Crew Management Mission!

There is also a new update for the Ship-Design-Tutorial:
http://www.youtube.com/watch?v=lgqzVU2pw_8

and a Tutorial for Crew Management:
http://www.youtube.com/watch?v=KOU2jblvfP4


Have fun, and let me know what you think...
26.04.2013
New Interview! Very good questions, I really enjoyed this one!
http://www.pixeljudge.com/en/interviews/starship-corporation-interview/
6.01.2013
The new Version of Ship Design, featuring the new Powersupply and Cooling System is ready for testing. You can download it here:
Alpha 0.1.5
Have Fun - and don´t forget to give me some feedback!
01.01.2013
Ship Design is moving forward!
3 new screenshots are now available, where you can see the new Energy and Cooling System.

14.10.2012
Level 3 has just been reached!
Starship Corporation will now get all those elements that I love about games:

a detailed and challenging sandbox mode
a persistent online universe, where the players create the world. "Game experience my change during online play" – I love that phrase!
AND a story/character driven campaign that will supply a thrilling "WHY?" to all the players, who already mastered the "HOW?".
Thank you all so much for giving me the opportunity to create all that.
05.10.2012
The IndieGogo campaign is closed, and achieved an amazing budget of $ 20,550!
Thank you all so much!
The Pre-Order option (with extra content) will still be available until Beta-Release - so I am confident, that we can even reach Level 3 to make the single-player campaign possible.
04.10.2012
Our composer for the single player campagin music has recently been nominated to :
BEST SCORE - MOBILE VIDEOGAME by Supermagical Soundtrack at the

09.09.2012
I am proudly presenting an updated Teaser, with music composed by Damian Sanchez (http://www.sonotrigger.com/).
It demonstrates the kind of quality you will get in the Single Player Campaign.
Youtube
Vimeo
08.09.2012
The combined IndieGogo contributions and Paypal-Preorders have reached Level 2 –
Starship Corporation will be an online game!
Funding Levels
Thank you all so much, its all too exciting for words…
6.09.2012
The Alpha for Ship Design is ready for testing. You can download it here:


Have Fun - and don´t forget to give me some feedback!
03.09.2012
Thanks to all the great comments and suggestions, I already could improve the game. I uploaded an updated version of the Video Tutorial: on Vimeo (better quality) and Youtube
20.08.2012
In preparation for the Alpha release, I have just uploaded the first video tutorial, featuring Ship Design Gameplay: on Vimeo (better quality) and Youtube deutsche Version
16.08.2012
To find out, if there is enough interest in a german version of the game, I have set up a project at pling.de: http://www.pling.de/projekte/show/321
10.08.2012
Awesome! Funding Goal 1 already reached! I am very excited, and I am working hard to release the video tutorials and the playable alpha soon. I have put up a graph showing the overall progress of funding at: http://www.starshipcorporation.com/game/contribution/ (combined IndieGogo contributions and Paypal-PreOrders): Thank you, Dankeschön, Děkuji, Mulţumesc, Merci, Tak, תודה, Köszönöm, Grazie, Dank u, and Kiitos!
07.08.2012
I have added different contribution levels (like the ones in the IndieGogo campaign) to the Paypal-Preorder option.
06.08.2012
The IndieGogo Campaign is online!